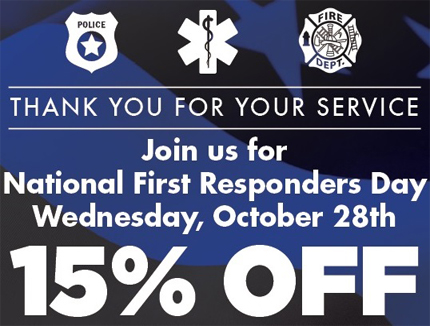 THANK YOU FOR YOUR SERVICE!
Join us for National First Responders Day
Wednesday, October 28th.
15% Off* for All First Responders when you dine in or call in & order to-go! *Must show valid first responder identification. 15% off is not valid on the purchase of alcohol. Offer may not be combined with any other offer, discount or special menu. Offer is subject to change or cancel at any time. Management reserves all rights. One per check up to 4 people.